Nocturnal Wonderland September 2011
Nocturnal Wonderland 2011 Trailer!
2011 will be the 17th anniversary for Nocturnal. It is our pleasure to inform you that Nocturnal Festival will be transformed back to Nocturnal Wonderland and for the first time expand into a two-day event! And yes it will be returning to the NOS Events Center in San Bernardino, CA.
As always attendees can expect state-of-the-art lighting and design, interactive circus and theatrical performances, art installation and the best artists electronic music has to offer.
Purchase Tickets Here –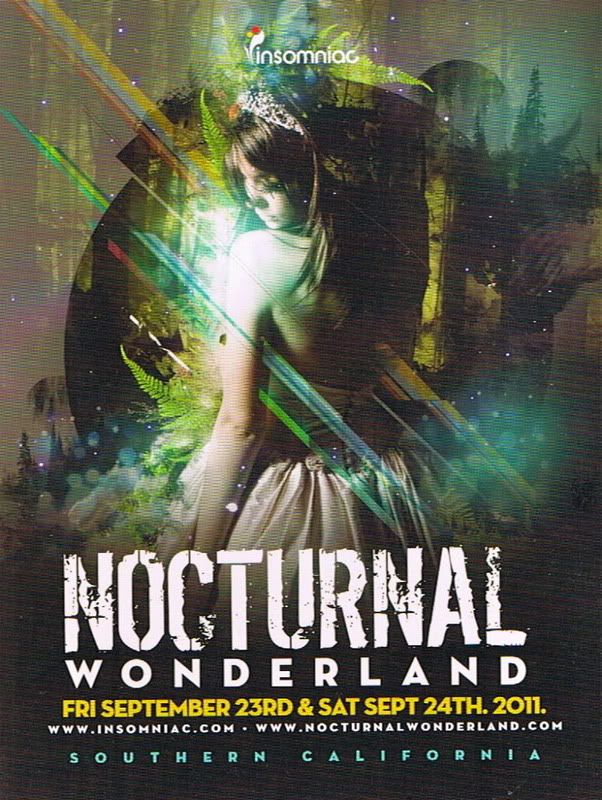 Insomniac Events proudly presents an all NEW Halloween festival. Saturday, October 29th, 2011.
Escape From Wonderland